We're Getting Mutants in the MCU - The Loop
Play Sound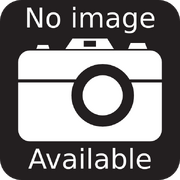 Not to be confused with Dan's Cat
The most absent and least predictable member of the crew, the Flop House House Cat's haunting yowl indicates that a Flop House trademark moment has entered the listener's ears, possibly:
Elliott dropping a knowledge-based trademark zinger
Dan does a ho-hum/oh gosh darn/ oh the misery of life
Although absent in episodes before Episode 70: Jonah Hex, the House cat has quickly become deeply ingrained in the American psyche.
Notably contributed the beluga-caviar trend at elegant parties, as well as eating Fancy Feast out of a crystal dish, which lead to the moniker "The Original Elegant Party Animal" (Episode 71: The Last Airbender Elliott and Stu @4:20). As indicated in (Episode 89: Season of the Witch), he dislikes being seen as a role model as the pressure exacerbates his drinking problem. A single-father, the House Cat has a young-adult daughter who works at Wendy's® and often rides a skateboard with a slingshot sticking out of his back pocket.
He shows up only when somebody says something reminding Stuart about it, so Stuart waves the House Cat over.
He can be reached at: theflophousehousecat@flopcast.flop.meow
Look-Alikes/Sound-Alikes
[
]
Catchphrases
[
]
Video Contest
[
]
In October 2013, the Flop House hosted a contest to make a video for their hit single "He's The Housecat (Arthur's Theme)" the undisputed song of the autumn.
Someone won the contest and received a prize. Apparently voting for the contest is still open, and no winner has been announced on the official Flop House Page, but it was announced in an episode.
Appeared In
[
]
Mentioned In
[
]
| | |
| --- | --- |
| Elliott: | So, zip up your cardigans over your button down shirts. |
| Dan: | Put it on your pod listeners. |
| Elliott: | Put it on your pod? |
| Dan: | Yeah. |
| Stuart: | What? |
| Elliott: | Rake the leaves in front of your house while listening to this soon-to-be hit. |
| Dan: | Jack it into your ears. |
| Stuart: | Ahhh... |
| Elliott: | Hard style. |
| Dan: | And take a listen to this new single. |
| Stuart: | Pull the guts out of a pumpkin. |
| Dan: | Yeah. |
| Elliott: | But while you're doing it listen to this. |
| Dan: | Umm... |
| Elliott: | This is music to eat a turkey to. |
| Dan: | Yeah, but before we debut this song... |
| Stuart: | Or look at some decorative corn cobs. |
| Elliott: | This is the pumpkin-spiced coffee of songs. |
| Dan: | Put a... put a cornucopia up to your ear. |
| Stuart: | Indeed put 10 cornucopias up to your ears. |
| Elliott: | Put a hundred cornucopias up to your ears. |
| Dan: | And ahhh... |
| Stuart: | And as the bounty of music flows forth into your brain holes... |
| Dan: | Just enjoy it. |